Hello, I'm Jessica and I'm the founder of Piglet. I started Piglet out of a shed in my Mum's garden and it is hard to convey the joy I get from seeing all the products that I love and believe in so much being enjoyed by all our customers. I get asked a lot about things I'm interested in outside of the world of Piglet and, shockingly to my friends and family, these things do exist! Jessica's Journal is my way of sharing what I'm loving at the moment, in the hope that I might get some good recommendations in return. This week, I'll be sharing the top five podcasts I'm listening to at the moment. Let me know if there are any you think I should have added to the list!
Business Wars
In Business Wars, David Brown retells the stories of epic business rivalries (think Adidas and Nike, The North Face and Patagonia, or Gimbels and Macy's). These are stories I (half-) remembered from news clippings re-framed in narrative style (often with sound effects and silly, but endearing, characterizations) that dig into the motivations and decision-making of the founding teams, as we learn about the companies, brands, mistakes, and brilliant turns that shaped the business world as we know it. 
Revisionist History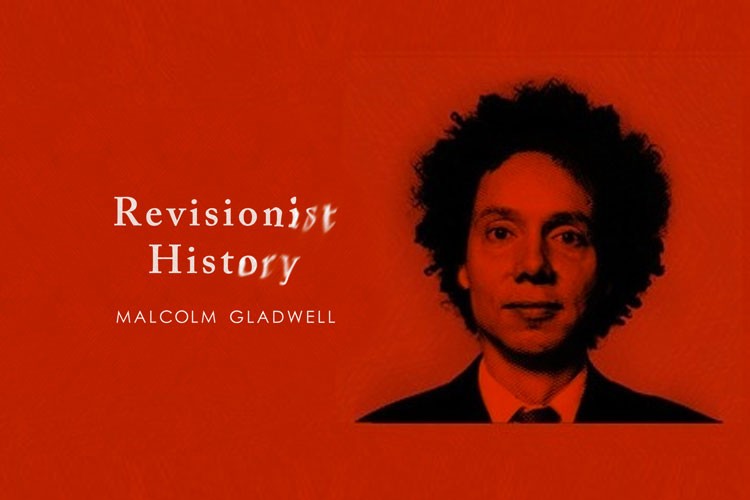 The inimitable Malcolm Gladwell (the witty and provocative author of Outliers and The Tipping Point) narrates his strange and fascinating investigations into the misremembered, misunderstood, or forgotten histories. As he explores a huge range of topics, from the U.S. civil rights movement to college admissions tests to TV anchor Brian Williams, Gladwell combines a playful and clever perspective with his insatiable curiosity to deliver new, weird, surprising, but always interesting insights. 
Sentimental in the City
This is a mini-series set within the podcast Sentimental Garbage (also highly recommend) hosted by author and journalist Caroline O'Donoghue. In it, she and IRL best mate Dolly Alderton (who you might know from cult favourite podcast The High Low) go through each series of Sex and the City. SATC has had a bit of a second life following the announcement earlier this year of its impending reboot and the hosts take this opportunity to go through one series per episode and it does not disappoint.
This is so much more than a play by play of the series. The series becomes the platform from which O'Donaghue and Alderton jump off to discuss the true nature and value of female friendships (made more poignant by their own natural chemistry) and to dissect relationships in all their forms. Topics covered include Carrie's "love of the sesh", Miranda's "shit lid" and every single hot hook-up in the show (the memory of which you realise has been lying dormant in the recesses of your brain all this time). It's funny, nostalgic and sharp.
British Scandal
Brought to us by Alice Levine (from hugely successful podcast "My Dad Wrote a Porno") and comedian Matt Forde, British Scandal is a new podcast in which each season tells the story of a major modern-day scandal. This first season (we are about four episodes in) launches with the story of the poisoning of Alexander Litvinenko in 2016. Subsequent seasons will delve into the tragic story of David Kelly and the 2018 Cambridge Analytica scandal.
I am fascinated by anything involving spies and intrigue and Levine and Forde tell the story in a compelling and, as odd as it sounds, comedic way. Whilst technically a True Crime podcast, it isn't mawkish or gratuitous in its re-telling of events. Informative, funny and expertly put together, this is a must-listen.
How to Fail with Elizabeth Day
Elizabeth Day presents the podcast that "celebrates all the things that haven't gone right". Every episode her interviewees come up with three "failures" in their life and discuss why these occurred and what they learnt from them. It's a thought-provoking listen and there is something reassuring about listening to incredibly successful people talk about where they have gone wring and how, ultimately, it made them stronger. I particularly recommend the episodes with Jameela Jamil, Alain de Botton and Gloria Steinem.